CLICK HERE TO VIEW
UPDATED DRAW

DRAWS
FRIDAY SENIOR 4D
1
Marilyn Cunningham
2
James Rogerson
3
Randy Taylor
4
Sandra Bryant
5
Tony Saunders
6
Gary Eastwood
7
Susie Rouse
8
Golonda Howard
9
Johnny Woodard
10
Chris Palmer
11
Phillip Howard
12
Darla Watkins
13
Marilyn Cunningham
14
Jute Wright
15
Mary Turner
16
Mitch Talley
17
Candice Haase
18
Roger King
19
Kathy Faust
20
Sandra Nelson
21
Tony Saunders
22
Dianne Hanes
23
Jenny Holmes
24
Timmy Moye
25
Susie Rouse
26
Johnny Woodard
27
Golonda Howard
28
Gary Eastwood
29
Randy Taylor
30
Marilyn Cunningham
FRIDAY OPEN 4D
1
Melody Edwardo
2
Elizabeth Plyler
3
Jessie Woodard
4
Gale Stonnell
5
Tanner Shelton
6
Christie Britt
7
Scott Kennedy
8
Gina Colle
9
Adam Roper
10
Katie Bridgers
11
Jenny Schrader
12
Lindsey Simmons
13
Johnny Woodard
14
Shannon Mullins
15
Jerry Davis
16
Alex Allison
17
Madison Handley
18
Hannah Davis
19
Christy Parker
20
Lara Meads
21
Randy Taylor
22
Leslie Ramsdell
23
Tiffany Alford
24
Regan Gerow
25
Jeff Callahan
26
Carrie Putnam
27
Jordan Harrell
28
Rebecca Liggins
29
Holly Longest
30
Kaine Brown
31
Jessica Floyd
32
Haiyan Martin
33
Jenny Holmes
34
Melissa Green
35
Patricia Lawson
36
David Eastwood
37
Hayley Williford
38
Kandis Newberry
39
Casey Cannon
40
Andy Cowan
41
Laura Lancaster
42
Jesse Hopper
43
Adam Roper
44
Sydney Brumbelow
45
Katie Manley
46
Travis Harr
47
Delisha Ross
48
Lisa Lesinski
49
Heather Hughes
50
Madison Blackmon
51
Tanner Shelton
52
Baylee Wooten
53
Hannah Shreve
54
Sheila(Kaykay) Roper
55
Courtney Smith
56
Kameron Lynch
57
Madge Gupton
58
Ashley Permenter
59
Bradley Taylor
60
Gabrielle Langdon
61
Brinna Hux
62
Crosby Reed
63
Julie Stovall
64
Paige Dowden
65
Cathy Ray
66
Katie Bridgers
67
Johnny Woodard
68
Becky Mundy
69
Jamie Sanford
70
Kathy Faust
71
Kim Joyce
72
Gina Colle
73
Justice Phillips
74
Misty Stotesberry
75
Kurt Sears
76
Patty Nunnery
77
Holly Longest
78
Carra Lane
79
Maria Sofia
80
Jute Wright
81
Carol Payne
82
Leslie Ramsdell
83
Billie Jo
84
Clay Mann
85
Adam Roper
86
Regan Gerow
87
Ginger Shackelford
88
Jeff Callahan
89
Shannon Mullins
90
Tanner Shelton
91
Christine Slayman
92
Roger King
93
Chelsea Moye
94
David Eastwood
95
Kinsey Gerow
96
Candice Haase
97
Theresa Kidd
98
Brieana Scott
99
Heather Hughes
100
Andy Cowan
101
Dianne Hanes
102
Rebecca Liggins
103
Haiyan Martin
104
Jana Frazier
105
Tanner Reed
106
Marilyn Cunningham
107
Tracey Scheltinga
108
Katie Bridgers
109
Amanda Allison
110
Kandis Newberry
111
Brianna Jones
112
Darla Watkins
113
Mitch Talley
114
Taylor Putnam
115
Megan Bridgers
116
Kristi Stalls
117
Katie Manley
118
Cassie Anderson
119
Brittany Perdue
120
Tanner Shelton
121
Chandra Brenoel
122
Koriella Benson
123
Timmy Moye
124
Pam Lester
125
Amanda Lawson
126
Bradley Taylor
127
Brinna Hux
128
Janay Ward
129
Raylee Roper
130
Cheyenne Mundy
131
Kristin Mcaden
132
Justice Phillips
133
Paige Dowden
134
Holly Longest
135
David Martin
136
Jordan Harrell
137
Tori Volk
138
Heather Hughes
139
Beth Herndon
140
Carra Lane
141
Loretta Woodlief
142
Stefanie Nunnery
143
Tami Casey
144
Adam Roper
145
Madison Blackmon
146
Taylor Bingham
147
Lisa Lesinski
148
Melissa Green
149
Carrie Putnam
150
Wade Stonnell
151
Alex Wilson
152
Conley Winslow
153
Chelsea Moye
154
Sydney Brumbelow
155
Katie Bridgers
156
Jesse Hopper
157
Regan Gerow
158
Jessica Stanley
159
Christy Parker
160
Julie Stovall
161
Johnny Woodard
162
Leslie Ramsdell
163
James Rogerson
164
Crystal Evans
165
Brieana Scott
166
Dee Joyce
167
Kelsey Graham
168
Susie Rouse
169
Reed Dale
170
Adrienne Brumbelow
171
Courtney Smith
172
Josie Mccormick
173
Holly Longest
174
Samantha Wilson
175
Megan Briggs
176
Neol Cunningham
177
Elizabeth Plyler
178
Teague Reed
179
Brianna Jones
180
Misty Stotesberry
181
Megan Bridgers
182
Gabrielle Langdon
183
Laura Lancaster
184
Taylor Putnam
185
Jerry Davis
186
Lindsey Simmons
187
Scott Kennedy
188
Christie Britt
189
Gale Stonnell
190
Sherri Crumpler
191
Jessie Woodard
192
Kameron Lynch
193
Melody Edwardo
194
Melissa Green
195
Jesse Hopper
196
Carra Lane
197
Katie Bridgers
SAT. YOUTH 4D
1
Justice Phillips
2
Brianna Jones
3
Heather Hughes
4
Teague Reed
5
Regan Gerow
6
Kurt Sears
7
Samantha Wilson
8
Hannah Davis
9
Maria Sofia
10
Conley Winslow
11
Madison Blackmon
12
Cassie Anderson
13
Crosby Reed
14
Josie Mccormick
15
Jessica Stanley
16
Emily Eskridge
17
Hannah Shreve
18
Cheyenne Mundy
19
Baylee Wooten
20
Paige Dowden
21
Madison Handley
22
Janay Ward
23
Madison Johnson
24
Alex Allison
25
Megan Briggs
26
Tanner Reed
27
Regan Gerow
28
Heather Hughes
29
Chloe Ward
30
Kelsey Graham
31
Clay Mann
32
Brianna Jones
33
Jordan Harrell
34
Justice Phillips
35
Ashley Permenter
36
Alex Wilson
37
Teague Reed
38
Raylee Roper
39
Taylor Bingham
40
Amanda Lawson
41
Kameron Lynch
42
Kinsey Gerow
43
Merindy Piland
44
Kayla Townsend
45
Madison Blackmon
46
Reed Dale
47
Jesse Hopper
48
Hannah Davis
49
Chandra Brenoel
50
Brianna Jones
51
Justice Phillips
52
Ginger Shackelford
53
Heather Hughes
54
Regan Gerow
55
Madison Johnson
56
Paige Dowden
57
Cheyenne Mundy
58
Emily Eskridge
59
Madison Handley
SAT OPEN 4D
1
Melinda Peoples

2
Katie Bridgers

3
Holly Longest

4
Carra Lane

5
Kathy Faust

6
Regan Gerow

7
Patricia Lawson

8
Shannon Mullins

9
Todd Johnson

10
James Allen Jr
11
Madge Gupton

12
Golonda Howard

13
Billie Jo Rouse
14
Tami Casey

15
Melissa Green

16
Janice Mercer

17
David Martin

18
Scott Kennedy

19
Jamie Sanford

20
Tanner Shelton

21
Wade Stonnell

22
Leslie Ramsdell

23
Katie Manley

24
Johnny Woodard

25
Melanie Cayton

26
Alex Allison

27
David Eastwood Jr
28
Patty Nunnery

29
Andy Cowan

30
Jordan Harrell

31
Lisa Lesinski

32
Adam Roper

33
Christy Parker

34
Brinna Hux

35
Tracey Scheltinga

36
Heather Hughes

37
Gary Eastwood

38
Hannah Shreve

39
Megan Bridgers

40
Paige Dowden

41
Jeff Callahan

42
Melissa West

43
Misty Stotesberry

44
Adrienne Brumbelow

45
Lindsey Simmons

46
Paige Barnes

47
Randy Taylor

48
Brianna Jones

49
Jerry Davis

50
Holly Longest

51
Madison Blackmon

52
Jason Jarman

53
Dee Joyce

54
Jessie Woodard

55
Jesse Hopper

56
Brieana Scott

57
Gabrielle Langdon

58
Tiffany Alford

59
Gale Stonnell

60
Susie Rouse

61
Sandra Bryant

62
Christine Slayman

63
Kameron Lynch

64
Neol Cunningham

65
Kinsey Gerow

66
Courtney Smith

67
Bridgette Holland

68
Makayla House

69
Tonya Mitchell

70
Katie Bridgers

71
Cathy Ray

72
Timmy Moye

73
Kristi Stalls

74
Sandy Close

75
Haiyan Martin

76
Melissa Green

77
Christie Britt

78
Candice Haase

79
Taylor Putnam

80
Bradley Taylor

81
David Eastwood Jr
82
Leslie Ramsdell

83
Chandra Brenoel

84
Adam Roper

85
Laura Lancaster

86
Sherri Crumpler

87
Tori Volk

88
Cheyenne Mundy

89
Rebecca Liggins

90
Heather Hughes

91
Kathy Faust

92
Carrie Putnam

93
Darla Watkins

94
Regan Gerow

95
Kaine Brown

96
Justice Phillips

97
Samantha Wilson

98
Sydney Brumbelow

99
Jordan Harrell

100
Tanner Shelton

101
Taylor Bingham

102
Edward Keeter

103
Christy Parker

104
Koriella Benson

105
Brandy Ward

106
Chelsea Moye

107
Elizabeth Plyler

108
Stefanie Nunnery

109
Josie Mccormick

110
Jamie Sanford

111
Gary Eastwood

112
Lisa Lesinski

113
Baylee Wooten

114
James Rogerson Jr
115
Johnny Woodard

116
Bridgette Holland

117
Evelyn Green

118
Lindsey Simmons

119
Sheila(Kaykay) Roper

120
Amanda Lawson

121
Holly Longest

122
Travis Harr

123
Ashley Permenter

124
Misty Stotesberry

125
Crystal Evans

126
Dianne Hanes

127
Beth Herndon

128
Katie Bridgers

129
Alex Wilson

130
Janette Godwin

131
Hannah Davis

132
Gabrielle Langdon

133
Gina Colle

134
Jenny Holmes

135
Julie Stovall

136
Paige Dowden

137
Tony Saunders

138
Scott Kennedy

139
Tanner Shelton

140
Casey Cannon

141
Madison Blackmon

142
Brittany Perdue

143
Kurt Sears

144
Keith Mercer

145
Kameron Lynch

146
Neol Cunningham

147
Lara Meads

148
Janay Ward

149
Sandy Close

150
Adam Roper

151
Jonathon Ward

152
Morrise Pollock

153
Haiyan Martin

154
Courtney Smith

155
Jordan Harrell

156
Kelsey Graham

157
Jessie Woodard

158
Shannon Mullins

159
Christie Britt

160
Hayley Williford

161
Jessica Floyd

162
Brieana Scott

163
Kim Joyce

164
Leslie Ramsdell

165
Todd Johnson

166
Theresa Kidd

167
Holly Longest

168
Delisha Ross

169
Jesse Hopper

170
Reed Dale

171
Marilyn Cunningham

172
Sydney Brumbelow

173
Carra Lane

174
Pam Lester

175
Merindy Piland

176
Roger King

177
Becky Mundy

178
Amanda Allison

179
Lauren Mercer

180
Katie Bridgers

181
Jenny Schrader

182
Kristin Mcaden

183
Carrie Putnam

184
Regan Gerow

185
Jeff Callahan

186
Taylor Putnam

187
Carol Payne

188
Mitch Talley

189
Jamie Sanford

190
Christy Parker

191
Maria Sofia

192
Bridgette Holland

193
Megan Briggs

194
Loretta Woodlief

195
Brianna Jones

196
Heather Hughes

197
Jordan Harrell

198
Neol Cunningham

199
David Eastwood Jr
200
Jerry Davis

201
Shelby Hester

202
Evelyn Green

203
Sandy Black

204
Chloe Ward

205
Gina Colle

206
Johnny Woodard

207
Tanner Shelton

208
Jana Frazier

209
Clay Mann

210
Mike Britt

211
Rebecca Liggins

212
Jessica Stanley

213
Cassie Anderson

214
Ginger Shackelford

215
Elizabeth Plyler

216
Julie Stovall

217
Kandis Newberry

218
Justice Phillips

219
Kayla Townsend

220
Bradley Taylor

221
Carra Lane

222
Adam Roper

223
Conley Winslow

224
Beth Herndon

225
Makayla House

226
Melissa West

227
Laura Lancaster

228
Megan Bridgers

229
Tony Saunders

230
Chelsea Moye

231
Melissa Green

232
Travis Harr

233
Jesse Hopper

234
Katie Bridgers

235
Brinna Hux

236
Andy Cowan

237
Golonda Howard

238
Melanie Cayton

239
Gale Stonnell

240
Katie Manley

SUN OPEN 4D
1
Haiyan Martin

2
Adam Roper

3
Kristi Stalls

4
Katie Manley

5
Misty Stotesberry

6
Melissa Green

7
Madison Handley

8
Holly Longest

9
Rebecca Liggins

10
Neol Cunningham

11
Josie Mccormick

12
Tanner Shelton

13
Kathy Faust

14
Maria Sofia

15
Sandy Close

16
Katie Bridgers

17
Taylor Putnam

18
Hannah Davis

19
Brandy Ward

20
Tori Volk

21
Lindsey Simmons

22
Theresa Kidd

23
Tiffany Alford

24
Madison Blackmon

25
Gabrielle Langdon

26
Megan Bridgers

27
Regan Gerow

28
Paige Proctor

29
Tami Casey

30
Heather Hughes

31
Leslie Ramsdell

32
Justice Phillips

33
Koriella Benson

34
Kristin Mcaden

35
Clay Mann

36
Alex Allison

37
Johnny Woodard

38
Dee Joyce

39
Evelyn Green

40
Jessie Woodard

41
Melanie Cayton

42
Brianna Jones

43
Beth Herndon

44
Julie Stovall

45
Samantha Wilson

46
Jordan Harrell

47
Sydney Brumbelow

48
Carrie Putnam

49
Holly Longest

50
Tanner Shelton

51
Paige Dowden

52
Lara Meads

53
Chelsea Moye

54
Shannon Mullins

55
Christine Slayman

56
Cassie Anderson

57
Teague Reed

58
Jesse Hopper

59
James Allen Jr
60
Baylee Wooten

61
Kaine Brown

62
Misty Stotesberry

63
Christy Parker

64
Katie Bridgers

65
Christie Britt

66
Amanda Lawson

67
Scott Kennedy

68
Patty Nunnery

69
Taylor Bingham

70
Neol Cunningham

71
Kim Joyce

72
Melissa Green

73
James Rogerson Jr
74
Kandis Newberry

75
Jessica Stanley

76
Wade Stonnell

77
Courtney Smith

78
Adam Roper

79
Kameron Lynch

80
Reed Dale

81
Paige Proctor

82
Sandy Close

83
Crosby Reed

84
Janette Godwin

85
Megan Bridgers

86
Loretta Woodlief

87
Heather Hughes

88
Timmy Moye

89
Jessica Floyd

90
Andy Cowan

91
Lindsey Simmons

92
David Martin

93
Lisa Lesinski

94
Jamie Sanford

95
Jessie Woodard

96
Tanner Shelton

97
David Eastwood Jr
98
Sydney Brumbelow

99
Pam Lester

100
Elizabeth Plyler

101
Katie Bridgers

102
Holly Longest

103
Carol Payne

104
Leslie Ramsdell

105
Regan Gerow

106
Brinna Hux

107
Patricia Lawson

108
Carrie Putnam

109
Ashley Permenter

110
Jordan Harrell

111
Johnny Woodard

112
Janay Ward

113
Adam Roper

114
Kinsey Gerow

115
Tanner Reed

116
Gale Stonnell

117
Tonya Mitchell

118
Chandra Brenoel

119
Shannon Mullins

120
Jenny Holmes

121
Sheila(Kaykay) Roper

122
Scott Kennedy

123
Jesse Hopper

124
Raylee Roper

125
Jenny Schrader

126
Tracey Scheltinga

127
Christy Parker

128
Delisha Ross

129
Julie Stovall

130
Heather Hughes

131
Adrienne Brumbelow

132
Dianne Hanes

133
Amanda Allison

134
Marilyn Cunningham

135
Brittany Perdue

136
Candice Haase

137
Beth Herndon

138
Leslie Ramsdell

139
Casey Cannon

140
Jonathon Ward

141
Christie Britt

142
Evelyn Green

143
Travis Harr

144
Courtney Smith

145
Paige Proctor

146
Andy Cowan

147
Chelsea Moye

148
Lisa Lesinski

149
Paige Dowden

150
Brianna Jones

151
Regan Gerow

152
Adam Roper

153
Edward Keeter

154
Katie Manley

155
Johnny Woodard

156
Melanie Cayton

157
Jana Frazier

158
Brinna Hux

159
Justice Phillips

160
Gabrielle Langdon

161
Holly Longest

162
Jordan Harrell

163
Madison Blackmon

164
Stefanie Nunnery

165
Taylor Putnam

166
Melissa Green

167
Gale Stonnell

168
Katie Bridgers

169
Alex Wilson

170
Tanner Shelton

171
Elizabeth Plyler

172
Kathy Faust

173
Rebecca Liggins

174
Jesse Hopper

175
Haiyan Martin
Viewed 6,663 Times


Click below for replay





RESULTS
Friday | Saturday | Sunday | All results

Sponsored by: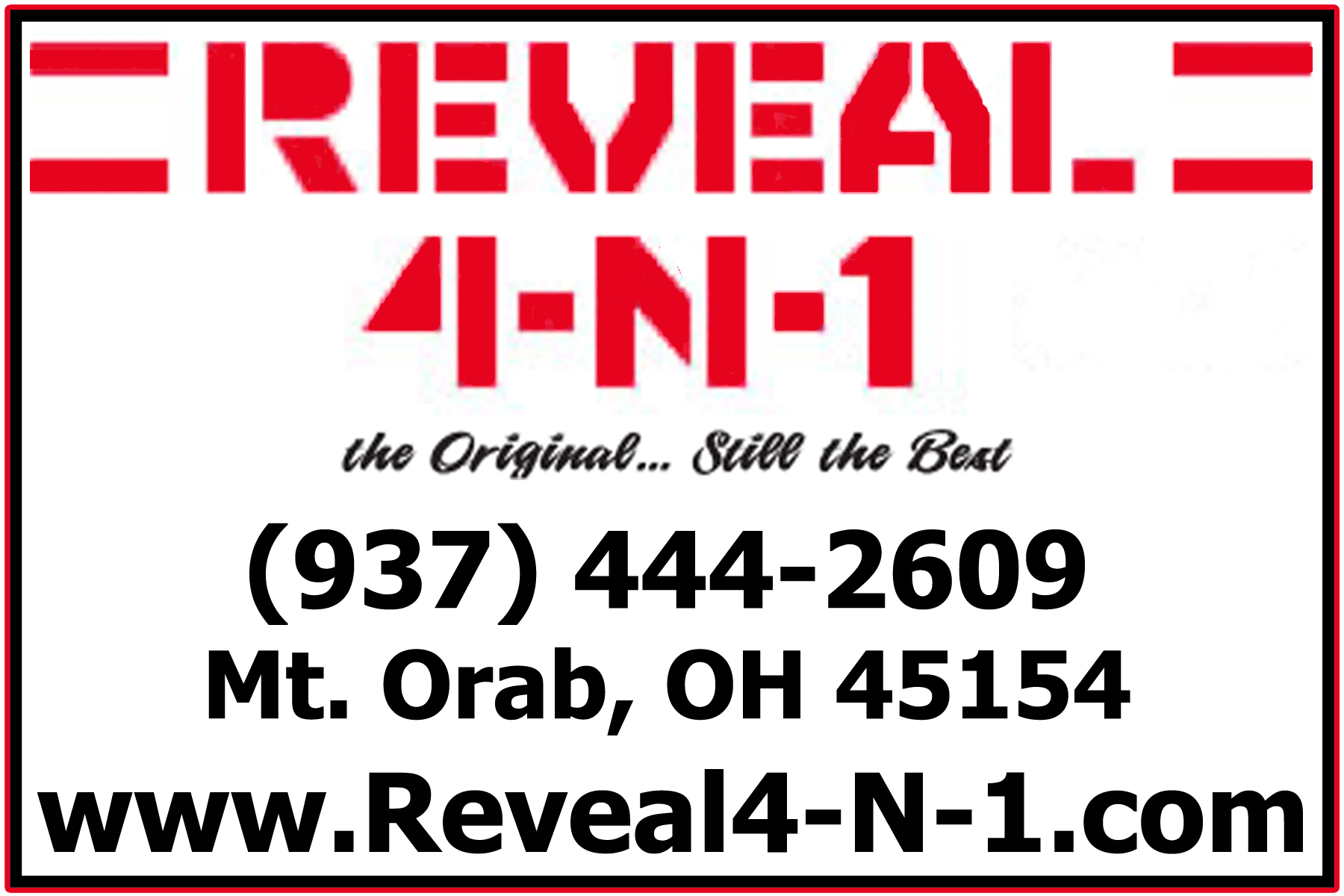 For information on live webcasting click here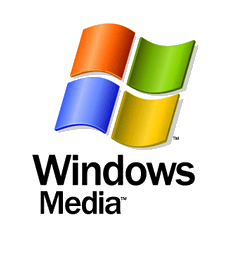 This webcast is streamed using the Windows Media format. IE users need Windows Media Player. Firefox users need a plugin from foxfire found here. You will need an Internet connection via cable or DSL at least 300 kbps or your screen will buffer and freeze.
RACE INFO
Friday
5pm - Senior Race 4D
Open 4D
--------------
Saturday
10am - Youth Race 4D
Open 4D
--------------
Sunday
9am - Open 4D